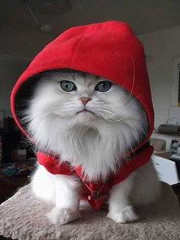 The Zoo belongs to
Asteria deWinter
and
Nessarose deWinter
, and is located in the back yard of
the Spira Mansion
.
Until Asteria was 18 and Nessarose was 4 years old, their father, Xander Starkiller, had placed a ban on pets in the house. However, when the ban was lifted, the girls were given a credit card and told they could go buy pets. No one had actually mentioned a limit to the amount of pets the girls could buy, and they ended up buying an entire Pet Market, gathering all the animals within it save the snakes. [1]
Notable Animals
Edit
As the years progressed and the animals bred, the zoo currently holds a few hundred animals. Below are mentioned a few notable ones among them:
Mookah & Meekah, a pair of mookas.

Nymeria, Ghost, Grey wind, Lady, Shaggy, their offspring.

Jax - male and female.
Llamas - male and female.
Horses - male and female.
Ponies - male and female.
Tusk Cats - male and female.
Hoth Dogs - male and female.
References
Edit